Most Fuel Efficient Green Family Vehicles in 2013
As hybrid and electric automotive technologies improve in efficiency and decrease in cost, families across the country are considering a green vehicle for the first time. Traditional, gasoline-only vehicles have also come a long way, staying closely competitive with hybrid technologyís fuel efficiency. And with so many options, it can be difficult to know which vehicle is best for your household.
Here are the most fuel efficient vehicle models in a few vehicle classes to help you during your search. You might be surprised by how many traditional vehicles beat out hybrids to make the cut.
Sedans
The classic sedan is a roomy four-door vehicle that is perfect for most small to mid-sized families. Here are the three most fuel efficient sedans according to shopautoweek.com:
Ford Fusion Hybrid ñ This hybrid electric combines a 2.0-liter, four cylinder engine with a lithium-ion battery back and electric motor to get 47 miles per gallon (mpg) combined city and highway travel.
Volkswagen Passat TDI ñ The engineers at Volkswagen have taken the diesel engine into the 21st century. This diesel sedan gets 31 mpg in the city and 43 mpg on the highway, for a combined 35 mpg.
Nissan Altima ñ The four-cylinder Nissan Altima uses a 2.5-liter engine and continuously variable automatic transmission to achieve a combined 31 mpg.
Sport Utility Vehicles (SUVs)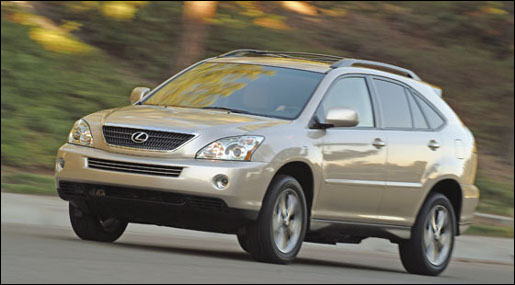 While most SUVs are notorious gas guzzlers, these three vehicles manage to combine size, power and efficiency. Here are the three most efficient SUVs according to thesupercars.com:
Ford Escape Hybrid ñ This vehicle uses a 2.5-liter, 177 horsepower engine to achieve an average fuel efficiency of 32 mpg. All while being able to reach 60 mph in less than 10 seconds.
Lexus RX 450h ñ The Lexus SUV hybrid has a slightly larger engine than the Ford, a 3.5-liter V6 with 295 horsepower, but still manages to achieve an average combined efficiency of 30 mpg.
Mazda CX-5 ñ Classified as a ìcompact crossover SUV,î the CX-5 also gets 30 mpg.
Minivans
If you need more space than sedans and SUVs offer, consider a fuel efficient minivan. These vehicles can comfortably handle seven passengers, and seats can be arranged or removed to accommodate cargo. Here are the top three most fuel efficient minivans of 2013, according to shopautoweek.com:
Honda Odyssey (automatic transmission) ñ The six-speed automatic transmission helps this van achieve 22 combined mpg. Not bad for a vehicle designed to transport seven adults.
Nissan Quest ñ Coming in just under the Odyssey is the Quest, which gets a respectable 21 mpg.
Honda Odyssey (manual transmission) ñ Tied for second with a combined 21 mpg rating, this version of the Odyssey takes a slight fuel efficiency hit due to the five-speed manual transmission.
Green family vehicles like electric and hybrids can help reduce the amount of money you spend on fuel each month, but they're not the only way to curb your auto budget. Get auto insurance quotes online from a few auto insurance companies and choose the provider that offers the best price and coverage for your green family vehicle.
This sponsored post was created and provided by Nationwide Insurance. Pure Natural Diva worked together with the Nationwide team to create a post that we believed would be useful to PND readers! We know you'll agree!