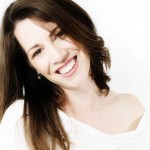 Make this Year a Green Valentines 
Valentine's Day is the  time we celebrate the love in our life
PND sat down with Janice Croze from 5 Minutes for Mom to share some great greens valentines finds.  Hopefully this video will inspire you to find greener ways to celebrate your special someone.
[youtube http://www.youtube.com/watch?v=fPTBx2SyKew]This video was filmed using the Sony Handycam HDR PJ10,provided by Sony 
Products Featured in the PND Green Valentines Video

Organic Candle Company  $14 – 29

Coco Zen Truffles $8 – $15.50

Chocoholikcs Lip Palette from Jane Iredale $35

Monica Hall Spa Vanilla Night Nectar $95

Five Bamboo Boyshort $12, Shelf Cami $14 & Bamboxers $17
A green valentines day – it's simpler than you think!
Share your Green Valentines Ideas