New Year New You Twitter Party & Giveaway
Who doesn't want fuller looking hair, and how much fun would it be to easily change your look in seconds?  With new secret extensions hair extensions, you can, and it's as simple as putting in a headband.  As a busy working mom I don't have time to futz around with my hair so I'm always on the lookout for quick and easy ways to look pulled together.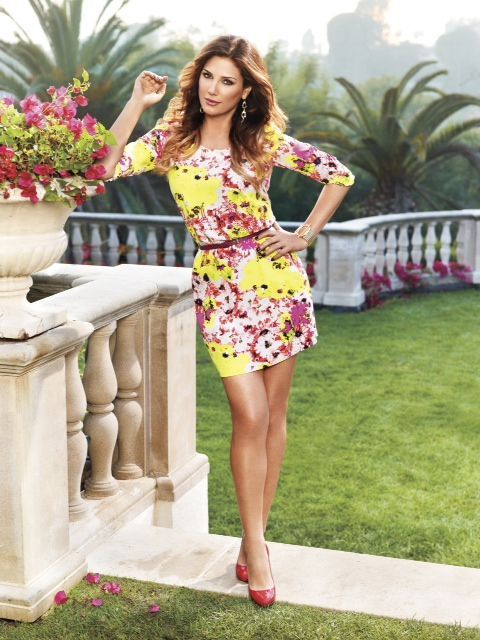 The Benefits Secret Extensions
Require no glue

No salon appointment and no special skills to use.

Goes on in moments, like a hairband.


Style with your own hair.

Perfect for busy women & moms who want a simple way to look and feel great, without investing a ton of time and money.

Endorsed by Daisy Fuentes (she will also be tweeting at the party).
Join us on Tuesday for a live twitter event with Daisy Fuentes, fun new ways to do your hair & Door Prizes!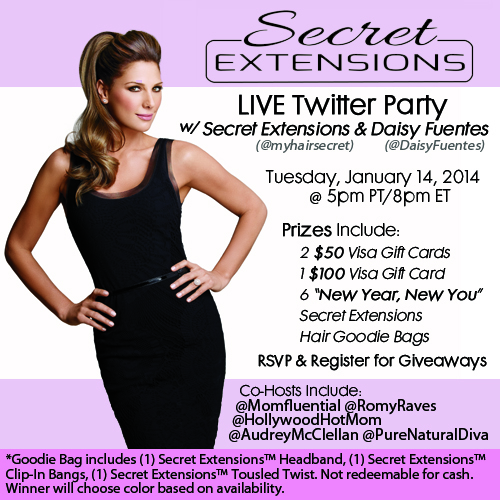 a Rafflecopter giveaway

Check out this video that shows just how easy Secret Extensions are to wear.
Follow Secret Extensions :
YouTube: http://www.youtube.com/secretextensions
Twitter: https://twitter.com/myhairsecret
Pinterest: http://www.pinterest.com/secretextension/
Tumblr:  http://secretextensions.tumblr.com/
Facebook: https://www.facebook.com/secretextensionsbydaisyfuentes
Instagram: www.instagram.com/myhairsecret